Thanksgiving is late this year, and marketers are already pushing their Black Friday and other holiday ads and promotions to engage shoppers early. Hopefully, you already have a marketing plan in place — but maybe you need a little help coming up with content ideas to support your efforts. If so, we've got you covered today!
Day 1: Employee Spotlight
With employee spotlights, you can share information about your employees while recognizing your employees' hard work. Snap a quick photo or video of someone at work with their permission, add a great caption and hashtags, and upload it to your social channels. You can also feature employees on your Instagram and Facebook stories.
Day 2: Gratitude
In the days leading up to Thanksgiving, there are many ways to show gratitude all month long. Take a quick video of team members as they explain who or what makes them feel thankful. You can also feature your customers and say why you're thankful for the local community that supports your business.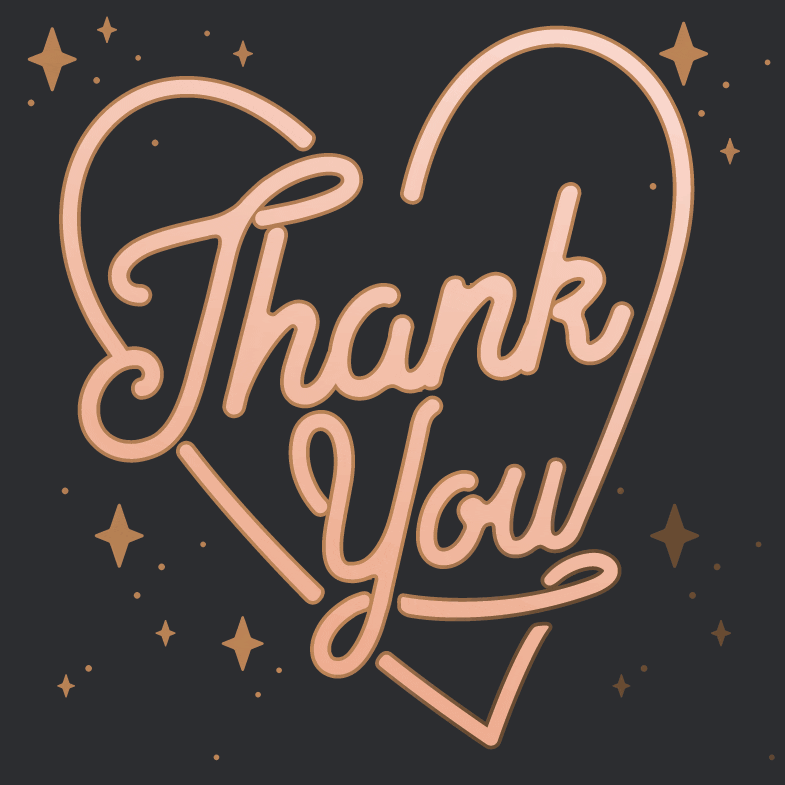 Day 3: Friendsgiving
This may take a little more planning, but you could throw together an employee "friendsgiving" and snap photos of all the festivities. Invite everyone to bring their favorite dish, potluck-style, or have the event catered. Include live stories on Instagram and Facebook to get your community in on the fun.

Day 4: World Kindness Week
Nov. 11-15 is World Kindness Week, and Nov. 13 is World Kindness Day. How about paying it forward and posting about something nice you're doing for your community — whether it's volunteering at a soup kitchen or running a local turkey trot race with your team to support a charity? Doing good feels good, and it helps to show the human side of your business. You can also invite customers to upload their own "kindness" posts and tag your location.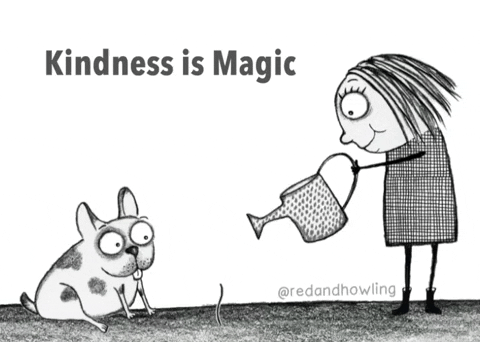 Day 5: Local Business Spotlight
Do you have a neighboring business that frequents your shop or is always willing to lend a helping hand? Grab a photo of them and write up a quick spotlight of the business. They can then share the post on their social media pages and perhaps even spotlight your business, too.
You can also develop partnerships with neighboring businesses with mutually beneficial marketing efforts — say, leave a stack of coupons at their business and they do so at yours. This type of networking develops solid relationships in your community and builds customer trust.
Day 6: Thanksgiving
This is an easy one. Create a simple post to wish your customers a Thanksgiving Day. Canva.com is an easy-to-use tool you can use to create a nice graphic, or you can always feature a photo of your team with a caption. Remember to use hashtags to be a part of the Thanksgiving Day conversation.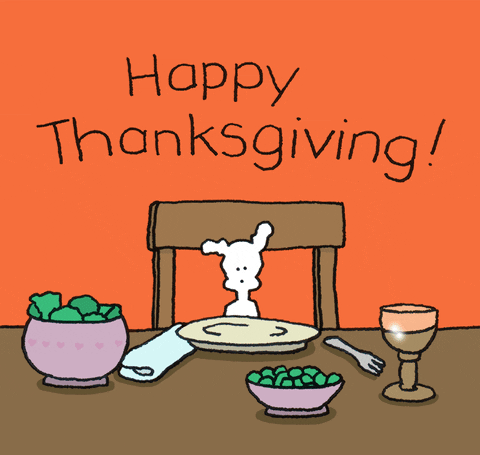 Day 7: Black Friday
Reiterate your Black Friday promos with posts featuring your sale items and specials. Boost them with ad dollars, and remember to include call-to-action buttons and messaging. There's a lot of competing digital "noise" at this time of year, so make sure your offers, imagery and captions are enticing enough to elicit action.
Day 8: Small Business Saturday
On Small Business Saturday, the day after Black Friday, you can encourage customers to "shop small." This is another great day to feature your team members and the stories behind your business.
People don't necessarily know that as a franchise location, you are an independent business owner, not simply a part of a large corporate entity. You have to do the work to market your business and connect with your community — so make sure your customers are aware that when they buy from you, they are directly supporting a small-business owner.
Day 9: Cyber Monday
Although Black Friday and Cyber Monday tend to bleed together nowadays, with so many people shopping online, it's still important to call attention to the Monday after Thanksgiving in your marketing. Create a few special online-only deals your customers can't pass up, and focus your social media posts on those specials. Again, boost them so more people see and redeem your special offers.
Day 10: Giving Tuesday
It's one holiday after another in November, isn't it? Giving Tuesday follows Cyber Monday and is focused on businesses giving back. If you don't already have a philanthropic effort you support, now is the time to choose one. You can dedicate a portion of sales that day toward that charity and tell your customers how their purchase may impact their charitable cause.
Day 11: Gift Suggestions
With just three shopping weekends in December before Christmas, make sure you don't slow down on your content over those few weeks. You can use this time to suggest gift ideas for all the different people someone may have on their shopping list. Highlight your products or services in photos and videos, perhaps with a customer testimonial from someone who has written a great review in the past. Make sure you also publicize your shipping deadlines so people get their items in time for the holidays.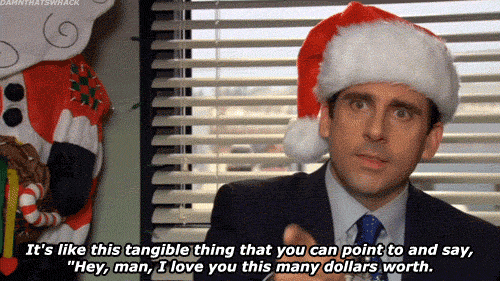 Day 12: Making Spirits Bright
With all the hustle and bustle of the holiday season, it's important to highlight the need to pause, reflect and find joy in the simple things. Create a few inspirational, holiday-themed posts that remind your customers you care and you're not simply all about making sales. They'll appreciate your authenticity and desire to celebrate the season.
---
This time of year can be filled with stress and may require extra time and effort on your part, as well as your team members. However, it's also a time of wonder and excitement. With focused effort, you can end the year strong and prepare for an even better year ahead.